Page 1 of 2:
Part One of this article "A Dying Juniper" describes how in 2015 I was commisioned to try and save an old Chinese Juniper bonsai (now confirmed to be the variety Itoigawa).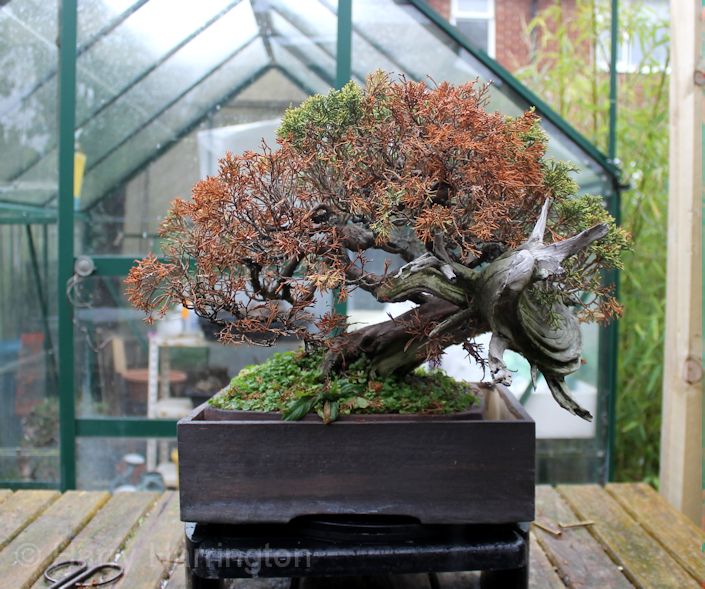 The Chinese Juniper bonsai in early 2015, suffering from severe dieback.
The Chinese Juniper in early February 2015, as seen from the front. The previously healthy tree had suffered severe dieback of the foliage, losing over 70% of its live growth. As previously described in Part One of this article, I discovered that the tree had come loose in its pot and as a result, much of its rootball had been left exposed causing the dieback.
After work on the roots was completed, and all dead foliage had been removed, in early 2015.
The Juniper bonsai was righted in its pot and the dead foliage removed. All that could then be done was to wait for the tree to react, hopefully, with new green growth.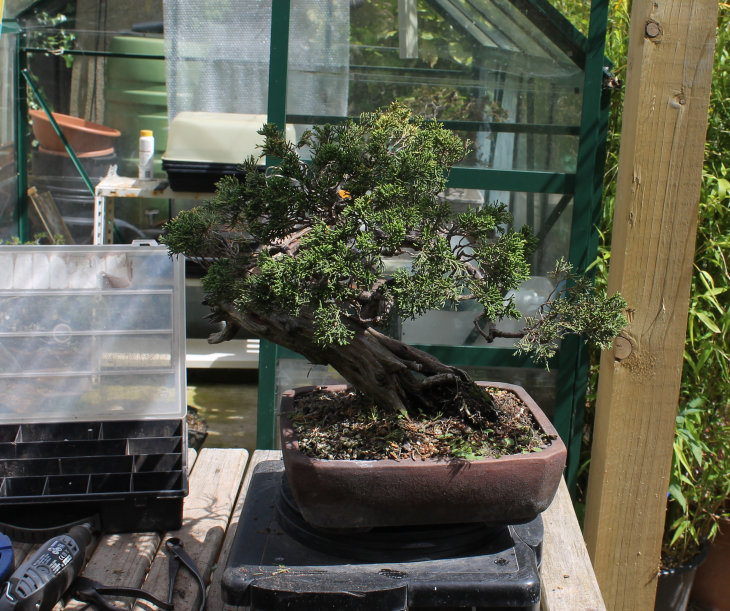 By June the bonsai was looking much healthier and had burst into life. Here the bonsai is seen from the back where there had been less foliage loss.
With the real reason for its ill-health identified and corrected, as expected, within a few months it began to react positively and by midsummer had pushed out a huge flush of green growth.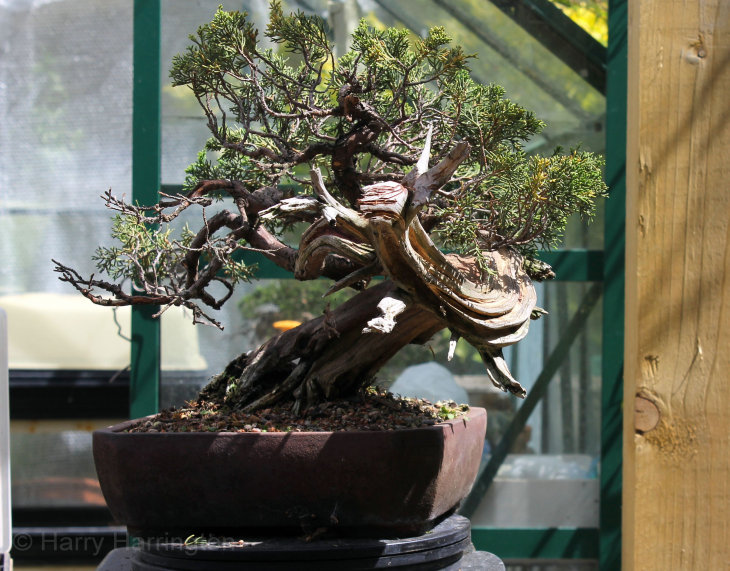 Refining the deadwood.
And so in late June, knowing that the tree would survive and continue to prosper, I began to refine the old deadwood and create deadwood effects from areas that had recently died.
.
The deadwood completed.
My intention when carving the deadwood was to adhere to the (excellent) existing design but to embellish and exaggerate the manmade and natural carving lines the tree presented me with.
With the deadwood worked, new jins and shari created, and whitened with lime-sulphur, the tree was allowed to rest. While a further flush of green foliage would appear through July and August, I would have time to be able to consider how best to re-design the foliage mass of the tree, all of which emerged from a small number of back branches.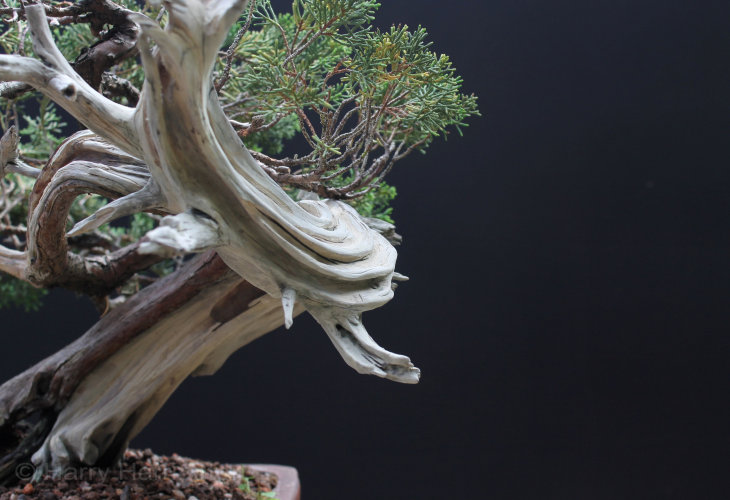 Detail of the deadwood.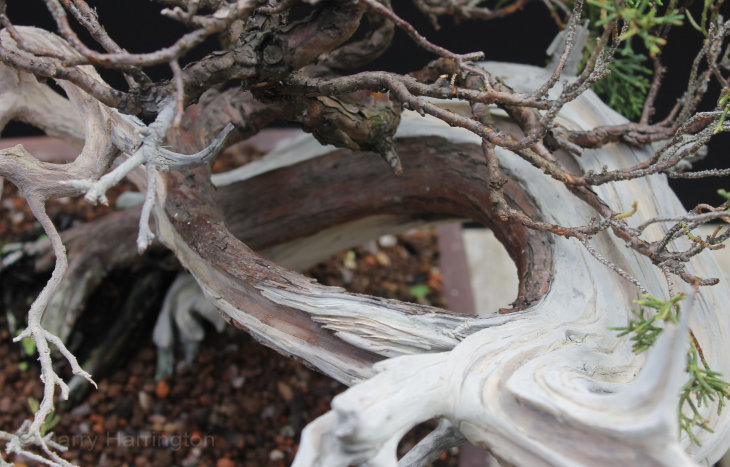 Detail of the deadwood.
This image of the centre of the bonsai, as seen from above, shows how it was reduced from a much larger tree. A low branch had been split away from the trunk and coiled around itself, leaving the secondary branches available with which to spread out into a 360º branch structure.
Page>>> 1 2