Page 2 of 2: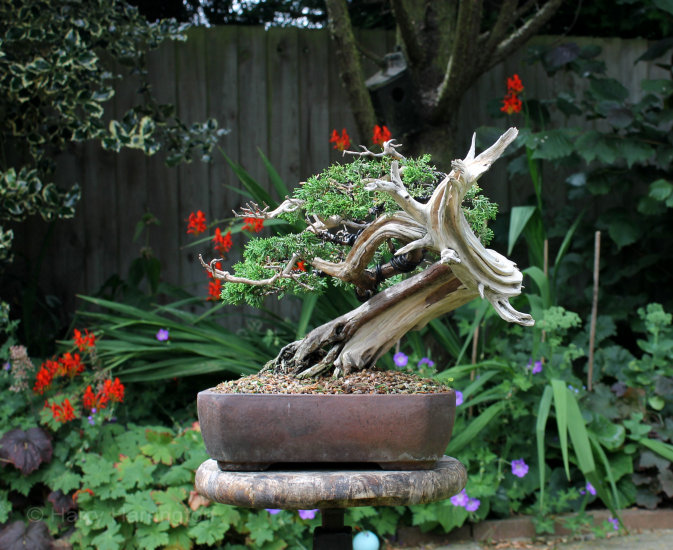 After laying-out the foliage in August.
In mid-August I fully wired the remaining live branches on the bonsai and began to lay them out (See Laying Out Juniper Branches). With a considerable reduction in foliage after the dieback of the previous Winter, it was not going to be possible to build a large foliage mass for the bonsai. Indeed, I felt that a compacted crown that allowed the new jin to be seen to grow through it would compliment the deadwood.
I prefer to wire Juniper during the end of their second flush of growth in August. August in the UK is still warm but the heat of the Summer has largely passed and the air is humid. The tree is also able to react immediately to repair any damage caused by the wiring and styling of branches.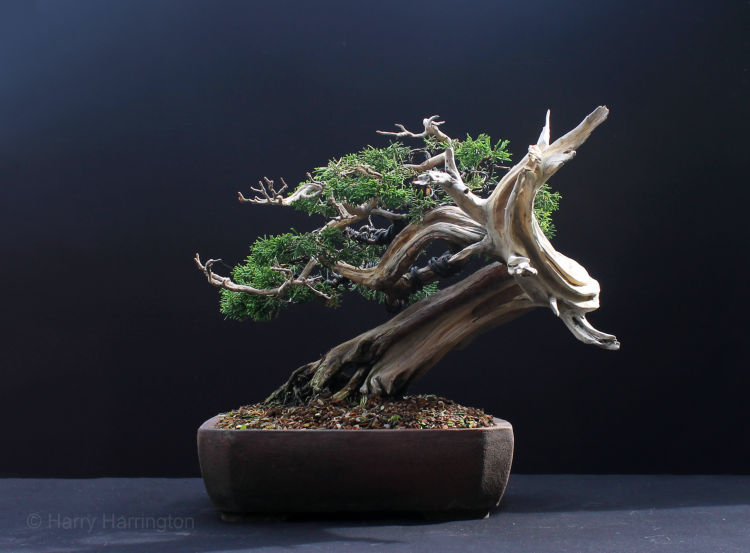 Final image of the front of the Juniper bonsai in September. Height 10.5"/26cm. Pot by Bryan Albright.
A month later in September 2015, 8 months after first receiving the tree, and the 'final' images of the completed styling. As expected, a small number of tertiary branches died-back as a result of the twists and bends I put into them while laying out the branches, but otherwise, the tree is vibrant and healthy.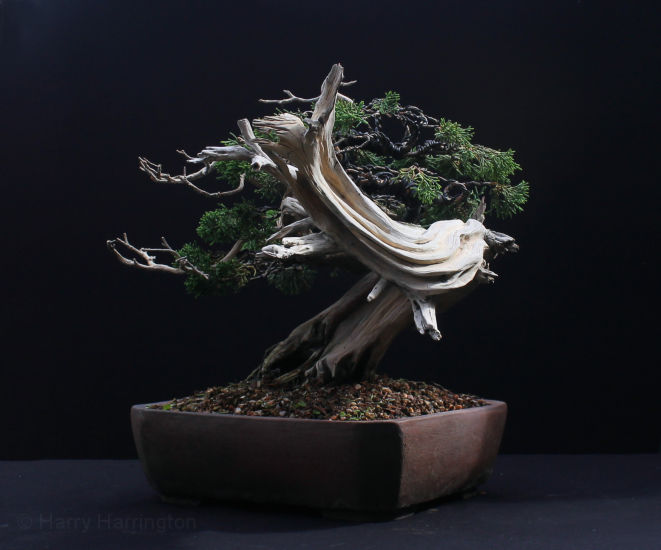 An alternate front view of the Itoigawa Juniper.
From the right hand side.
The tree as seen from the right/back. Here it is just possible to see some of the twists and turns I needed to put into the branches to place them for the new design.
The Juniper as seen from the front-left.
Page>>> 1 2