Page 2 of 2:
With the reason for the dieback of the tree established, I finished removing as much old Akadama as I dared, repositioned the planting angle of the bonsai and infilled around the rootball with high-fired inorganic soil.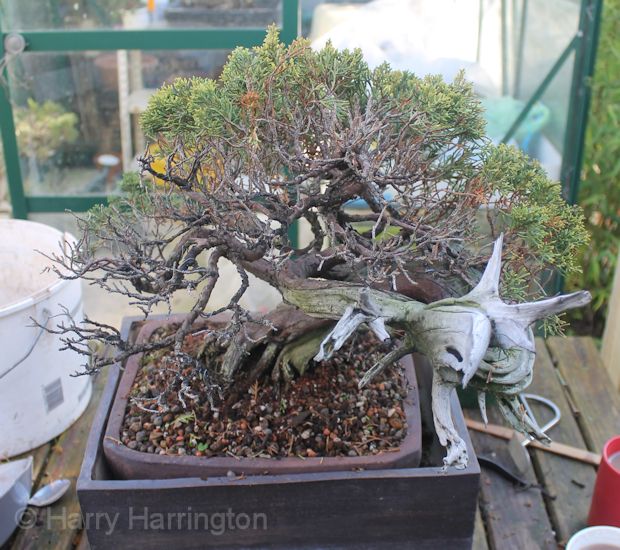 By this point, my apprentice Sean had finished removing the dead foliage and we were able to consider the future of the bonsai.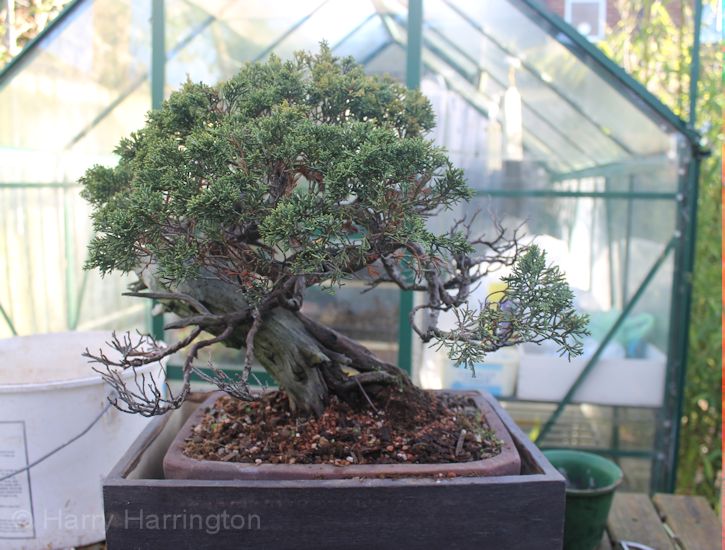 The "healthy side" of the Chinese Juniper foliage mass. There is more than enough healthy, live foliage to restyle the Juniper when the next growing season begins, however, the tree will be allowed to extend new shoots first, to confirm that the tree, and the foliage, is strong enough to be worked.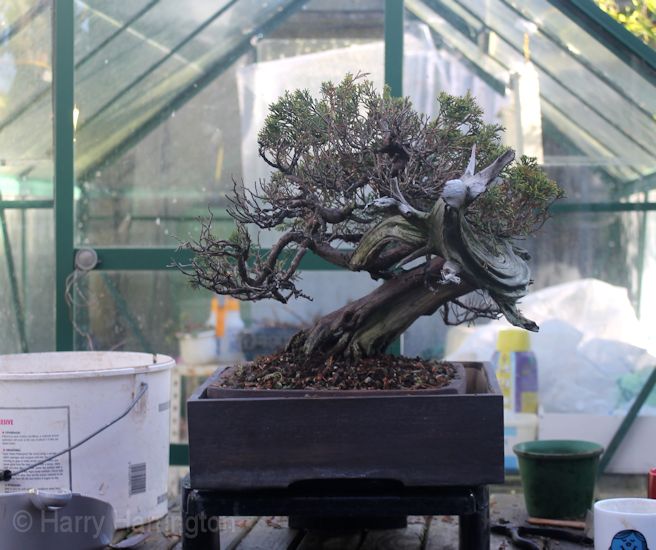 The Juniper bonsai seen from the "unhealthy side" of the foliage mass and the front. Although now bare, during styling, healthy green foliage from the back of the tree will be brought forward to rebuild a new crown and branch structure. Rather than remove all of the dead branches, a number will be retained as jin (deadwood branches) and used as part of the new design.
September 2015 Follow-up article: A Dying Juniper Bonsai, Part Two, The Re-Styling
Page>>> 1 2