Page 2 of 2: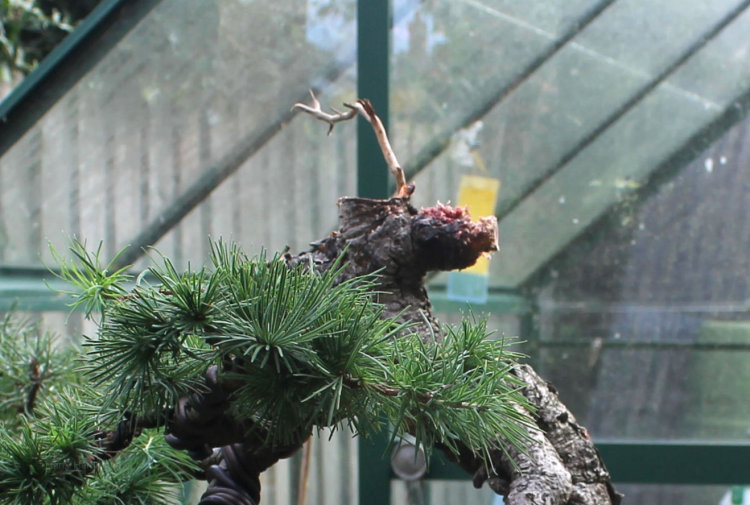 The two stumps at the top of the trunk.
We decided that although Larch callous strongly and would heal over what would be a large 5cm+ diameter wound within a few years, it would be preferable to create a jin that would compliment the character of the bonsai itself.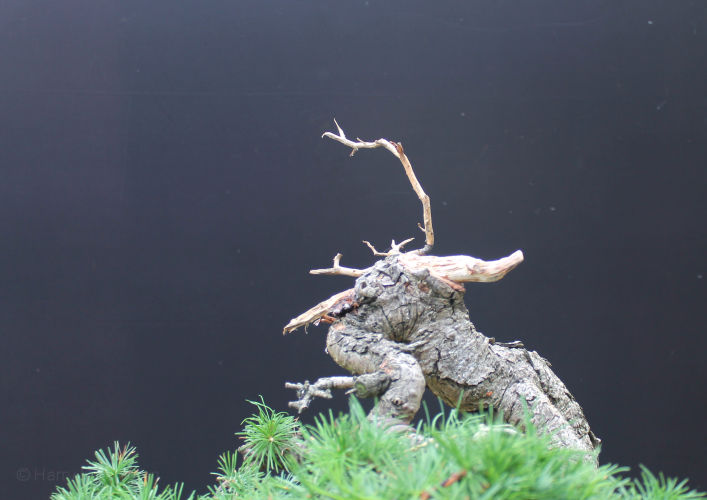 The two stumps after carving.
The two stumps were stripped of bark and thick Larch cambium before being carved. Using a Dremel carving machine with various carving bits and wire brushes, we were able to create one right-facing jin.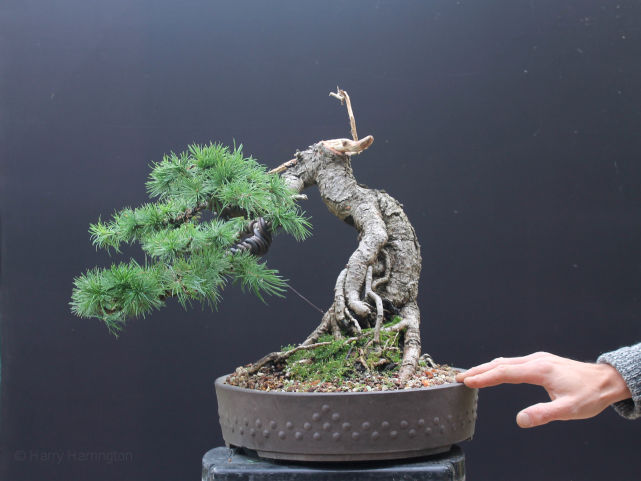 Larch (Larix europea) bonsai after completing styling. Height 12"/30cm.
The styling of the Larch was complete. However, with this tree, we found that Alex is lucky enough to have a large number of alternative front views!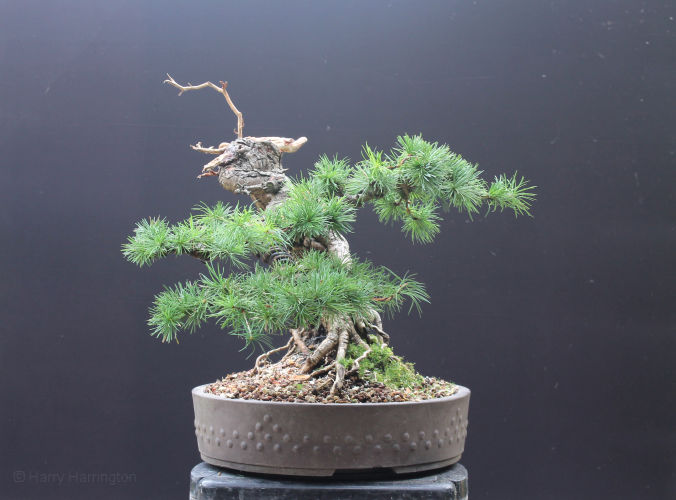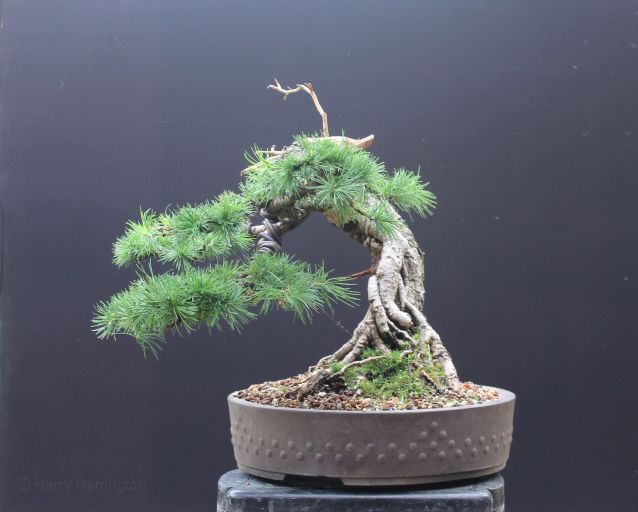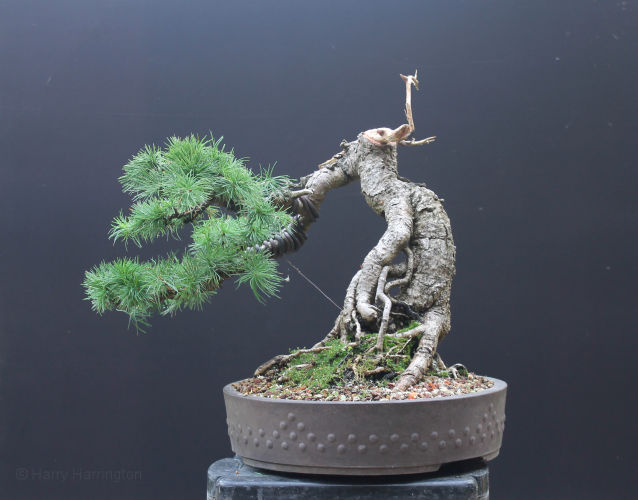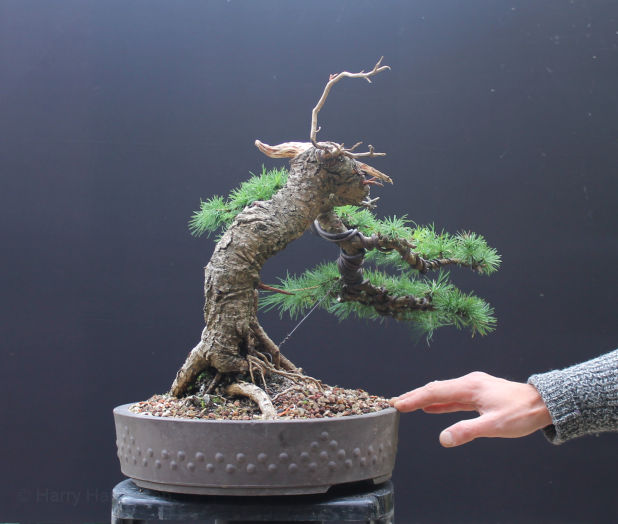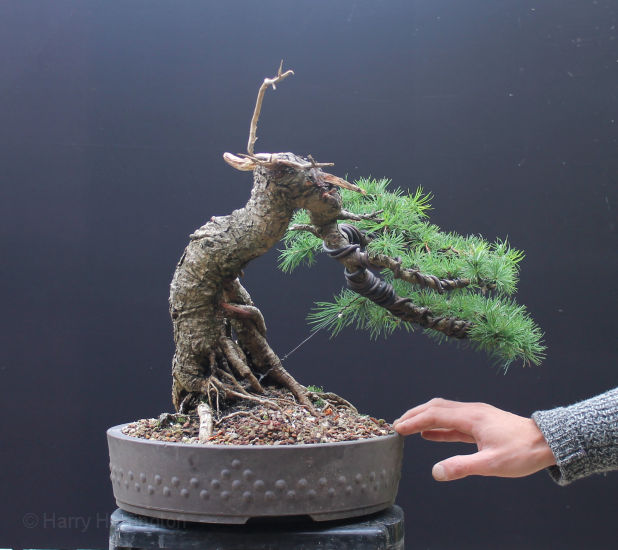 Page>>> 1 2