Page 2 of 2: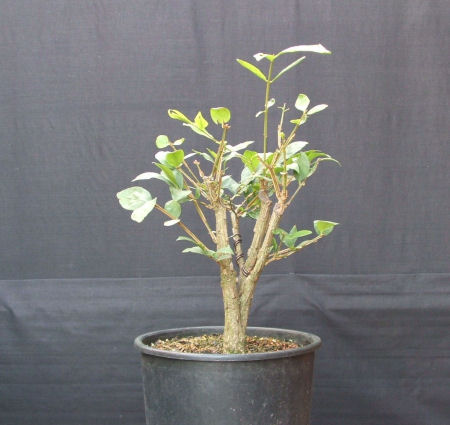 August 2006: After strong growth in Spring and Summer, the tree is pruned back hard again. This process of allowing the tree to grow strongly and then to be pruned back hard is repeated to help build up ramification and density of the branches.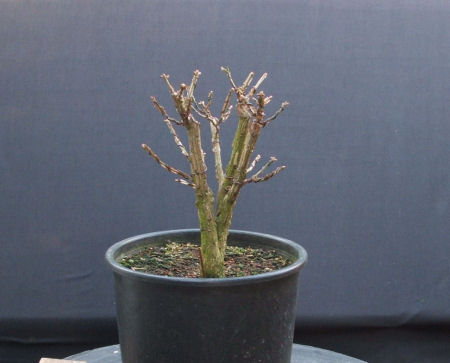 January 2008: 18 months later and the tree has had the growth of 2007 pruned back and styled. Notice that I have also pruned back the trunks as new buds and shoots became available for me to prune to.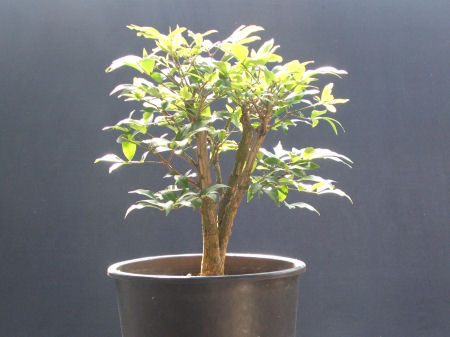 July 2008: As each month of growth passes, the tree slowly but steadily fills out.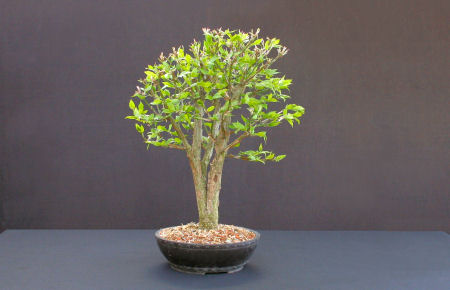 April 2009: The tree has been repotted into a simple round mica pot and has opened its fresh green Spring leaves.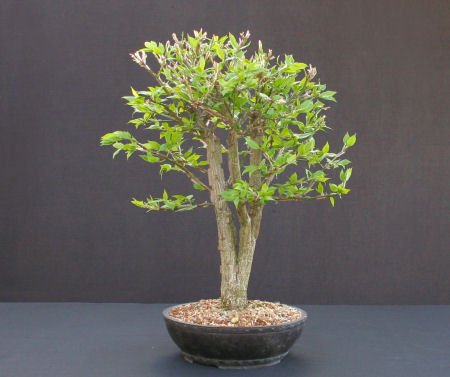 As can be seen in these last images, despite its relatively thin diameter, the trunks now looks powerful and in proportion with the new branches. This could only be achieved by properly pruning the tree when it was orginally purchased and regrowing new branches.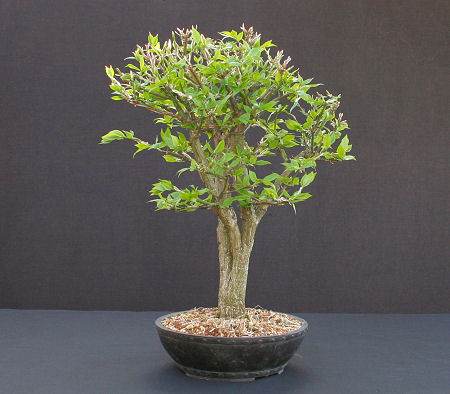 The current height of the tree (slightly taller than originally intended): 16"/39cm