Page 1 of 8:
This article contains a selection of updates and images I've posted on Social Media (Google+ , Facebook , Instagram) over the Summer of 2016; from June 21st to September 21st 2016.
After a very late start to the growing season in May, almost 2 months later than the year before, everything exploded into growth through a wet June and July and I was regularly pruning some trees back twice a week to keep up!
Late June 2016: After the one first pot for my Skull-Privet bonsai by Thor Holvilla of Sweden cracked in the kiln, Thor was quickly built a second pot. Here's the pot after building but prior to firing.
Late June 2016: And a stunning new pot for my big Olive bonsai, made specifically for the tree by the ever talented Victor Harris of Erin Pottery.
Late June 2016: My Pyracantha/Firethorn Bonsai after partial defoliation and pruning in June. Disappointingly the tree didn't flower this year.
Height 18.5"/45cm, trunk diameter 8"/20cm
Unknown bonsai pot.
Late June 2016: The Pyracantha/Firethorn Bonsai just 15 months ago, prior to styling in early 2015, and late June.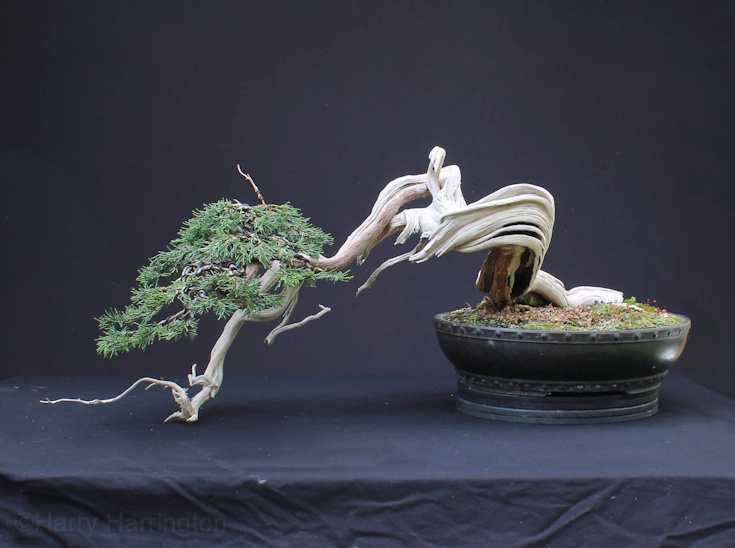 Late June 2016: My Juniper sabina bonsai, developed from raw material collected at altitude in Spain, February 2015 to June 2016.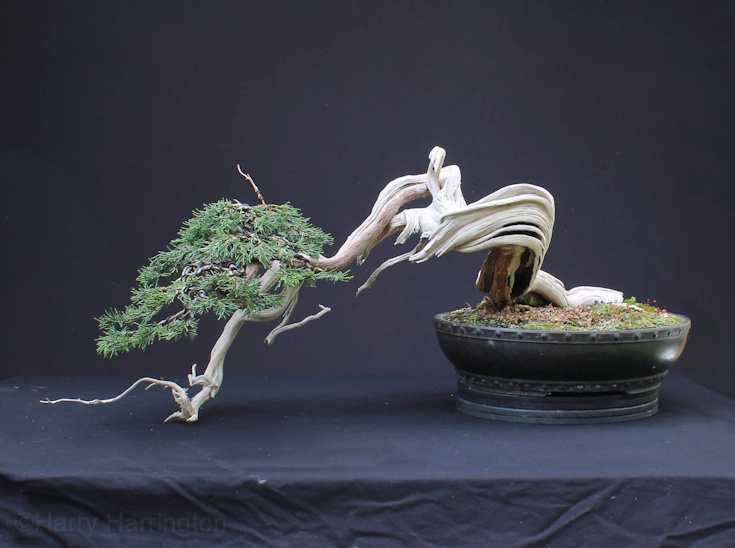 Late June 2016: My Juniper sabina bonsai after refining of the foliage in late June 2016.
Currently planted in a mica training pot.
Bonsai Summer Images 2016: Page>>> 1 2 3 4 5 6 7 8