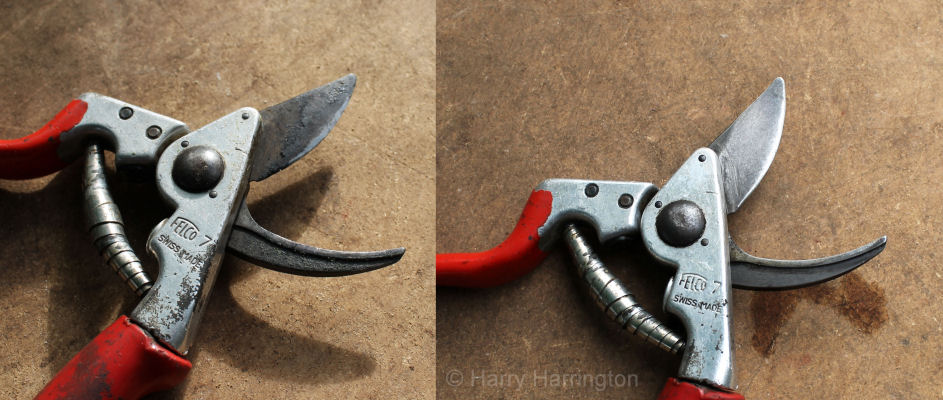 The secateurs before and after cleaning with alloy wheel cleaner for 30 mins.
I then sprayed my heavily-encrusted secateurs with alloy wheel cleaner and left them for just 30 mins before jetting them off with water, the results can be seen above! The pine resin had been cut away from the blades without any effort.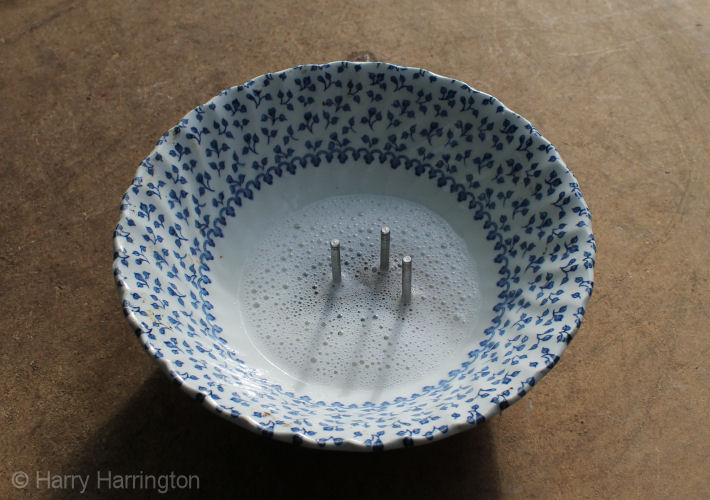 Standing my wood-carving bits in a dish of alloy-wheel cleaner.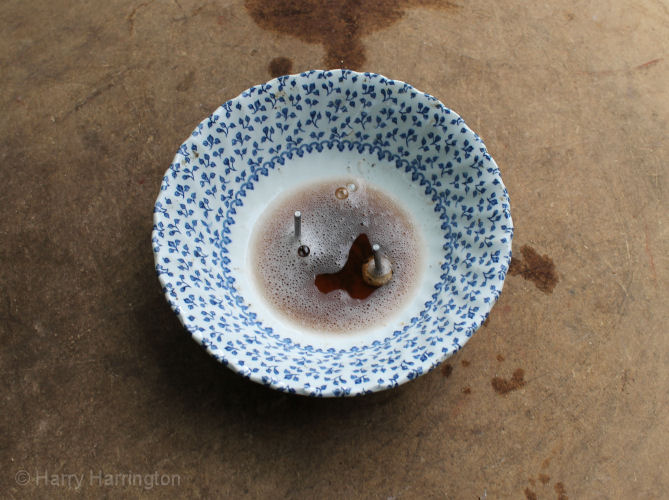 After just 20 minutes, the sap, resin and wood that had collected on the carving bits had come away, dirtying the wheel-cleaner solution.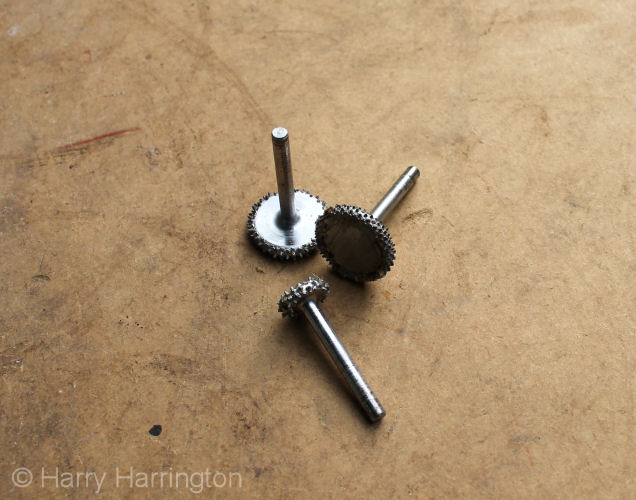 The wood-carving bits after rinsing with a jet of water.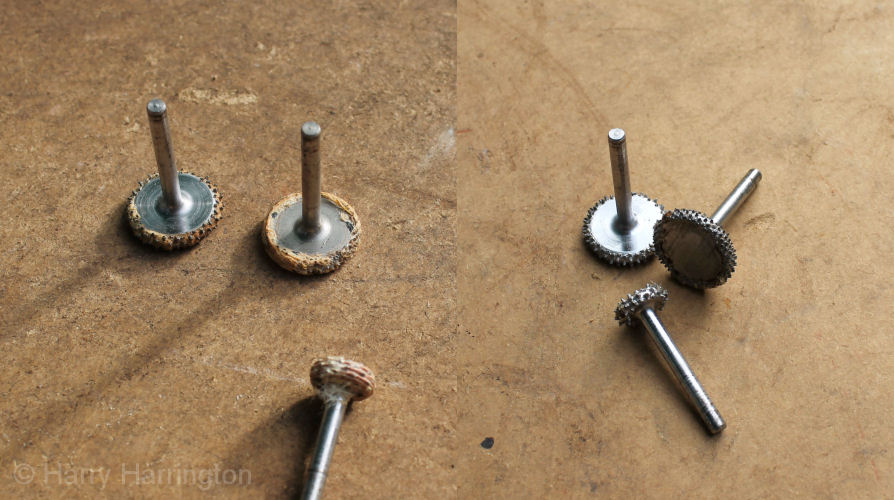 Finally, I stood my spiked carving bits in the cleaner for 20 minutes, rinsed them with a jet of water and they were instantly clean and ready for use.
Such a cheap and easily available product has now got to be a useful addition to the toolkits of all wood-carvers, gardeners and bonsai enthusiasts!
Page 1 2