Page 2 of 4: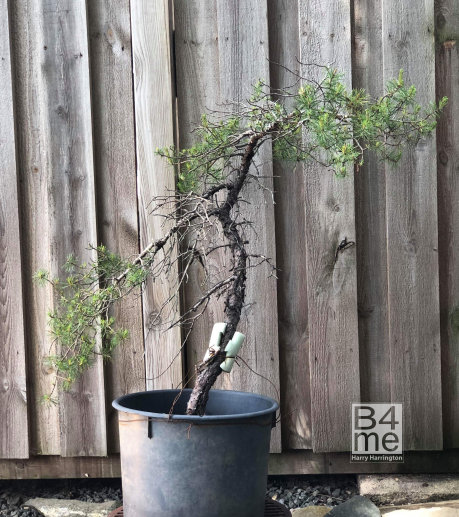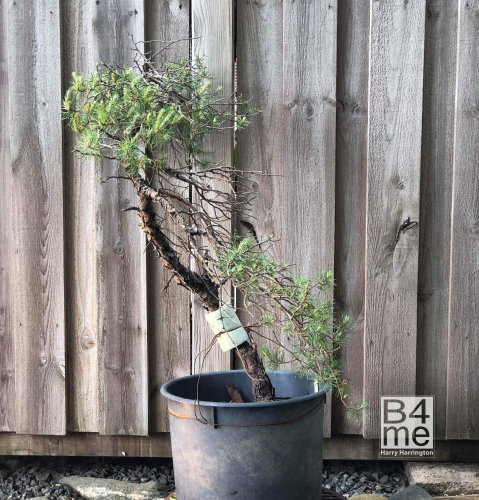 Another example of the many pines we styled over the weekend. Thor has collected some great material, my role was to help him extract the very best out of it.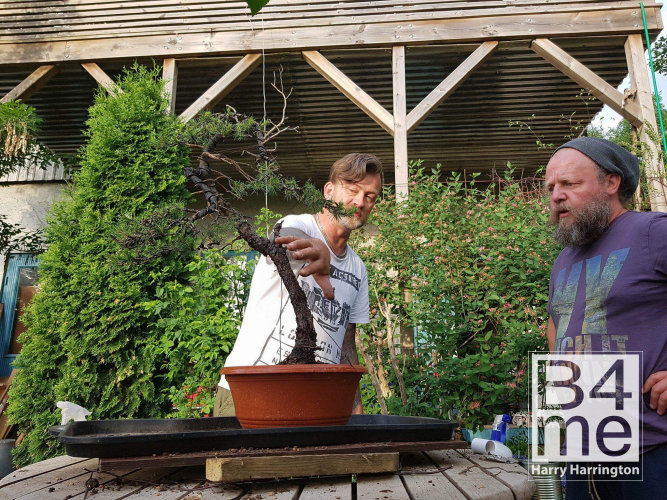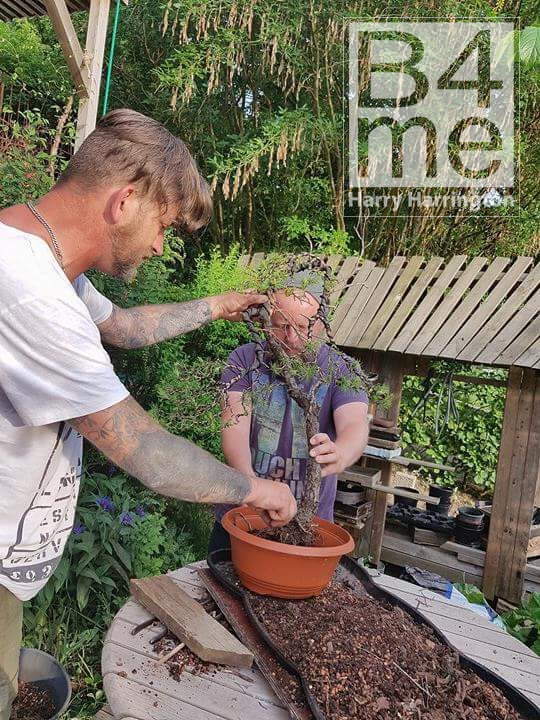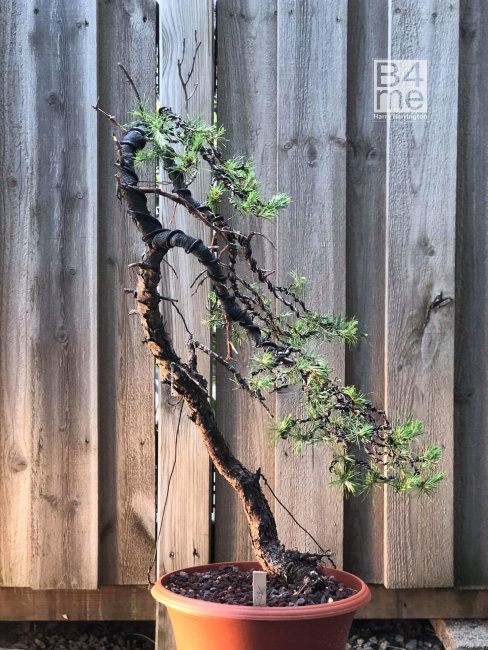 The fully styled Scots Pine.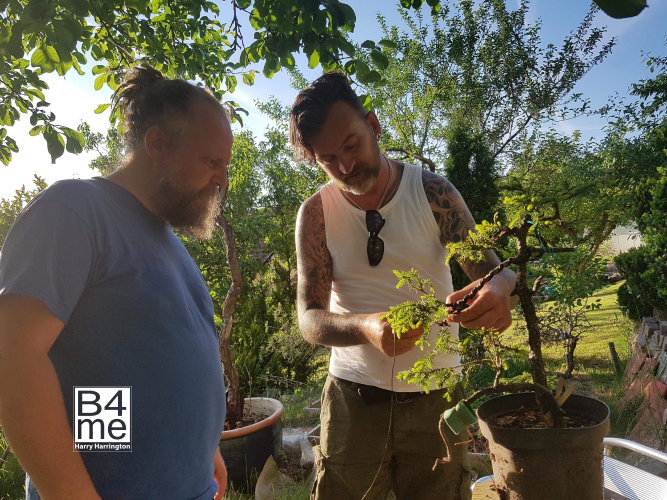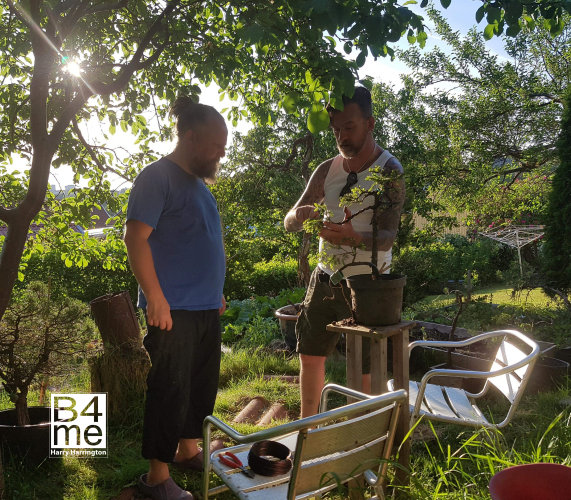 Going over wiring techniques with Thor on what was a very hot May day in Gothenburg!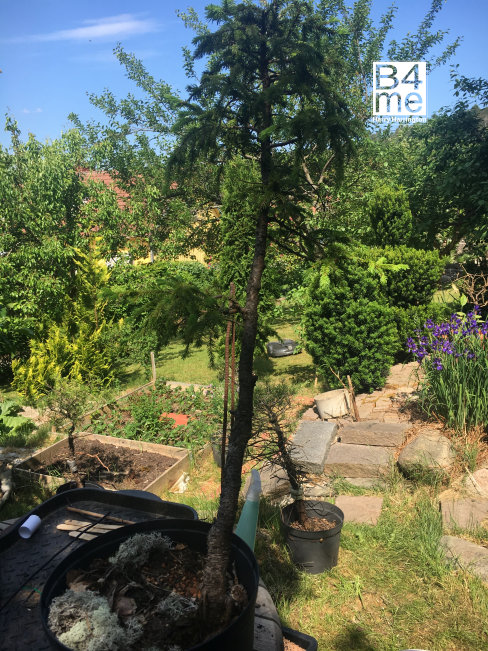 Some of the trees, such as this very tall Norway Spruce yamadori, required some severe bending techniques.......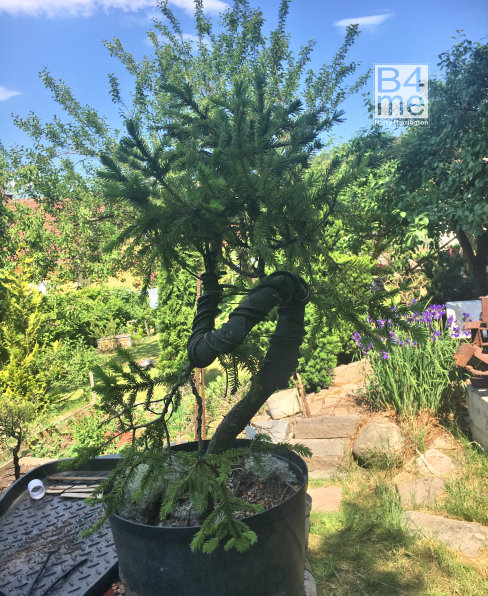 ........But I was able to introduce plenty of movement thanks to using plenty of reinforcement of the trunks and branches (see details on the next page) and surprisingly flexible wood. Trees such as these were left otherwise unstyled so that they could recover from the shock of the heavy bends.
Page>>>1 2 3 4