Page 3 of 4: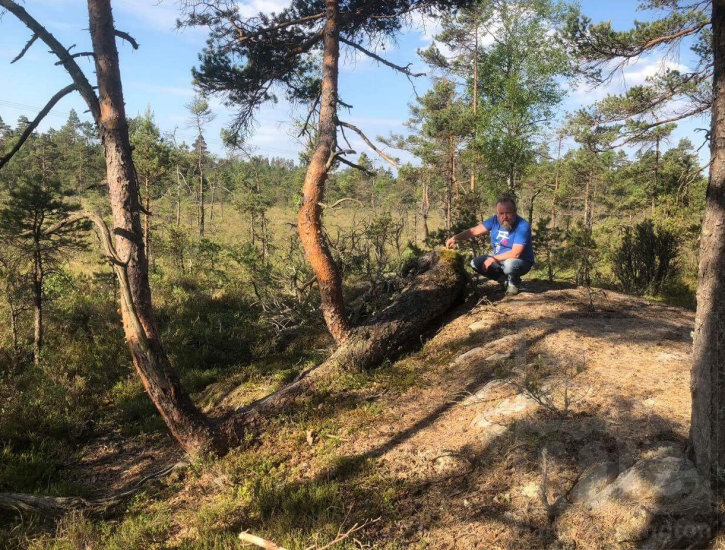 An early morning start one day to take a trip out to a secret location and check out Thor Holvila's favourite collecting site. An amazing place that Thor has found after over 10 years of searching dozens of bogs around Sweden. It was an absolute privilege to visit and see where the Scots Pines I had been working on came from.
After ensuring that we protected our legs and feet from ticks, Thor issued me with a stick so I could make sure my next step wasn't into a deep swampy hole! He also explained to
me how to react if one of the local Elk appear (they have trails running across the bog and are a common sight).
In the image above, Thor is pictured alongside the 'Mother Pine', a huge Pine raft that has been successful in colonising a cluster of rocks in the middle of the bog, and is likely to have produced all of the seedlings that have germinated in the bog itself.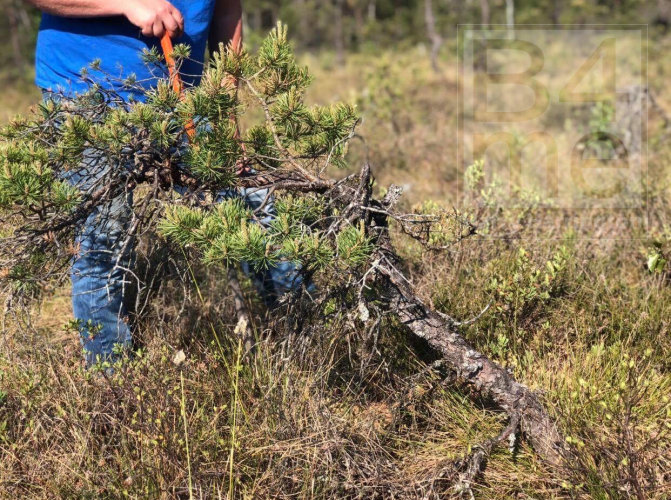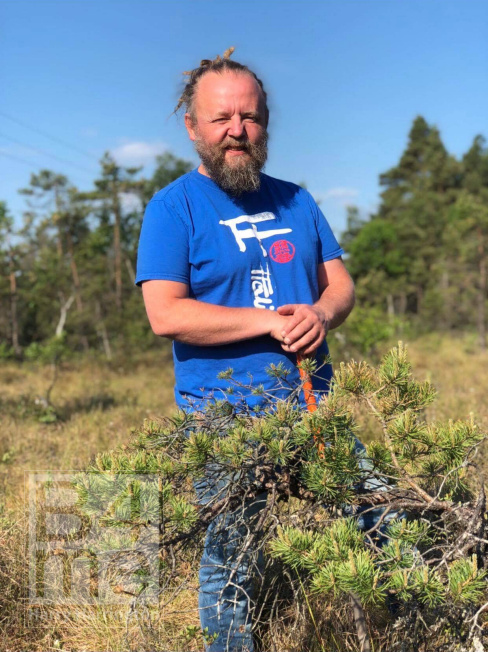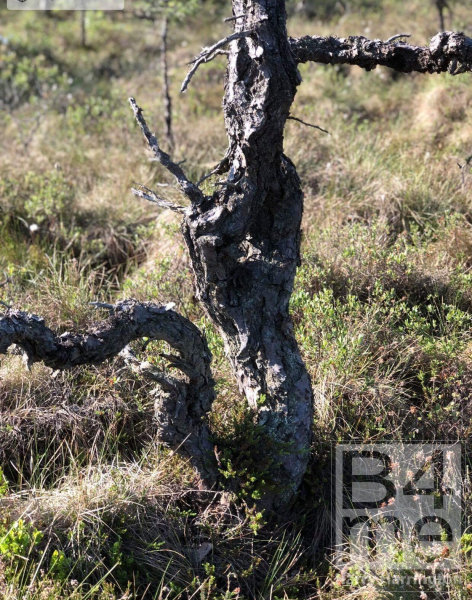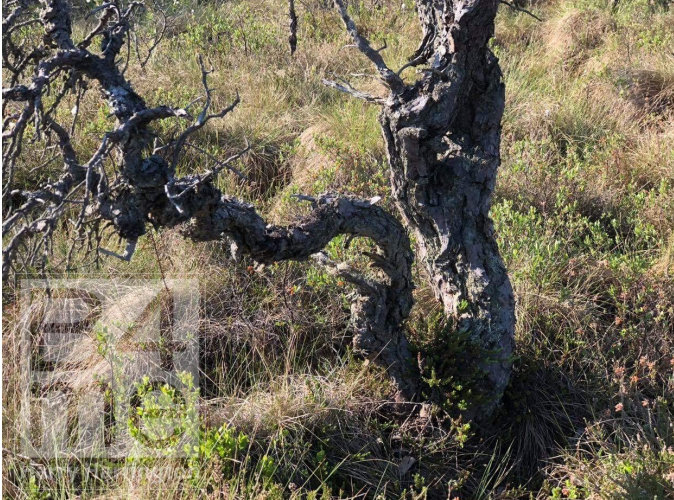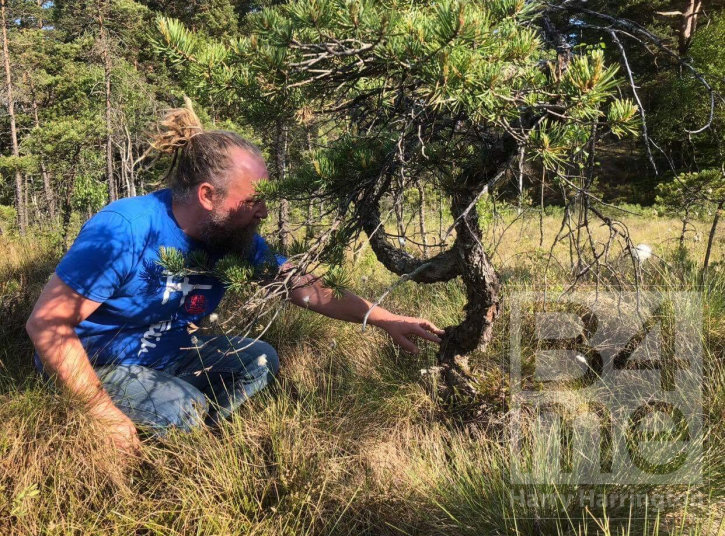 We also discovered the large contorted Scots Pine pictured here.....and realised it was collectible.........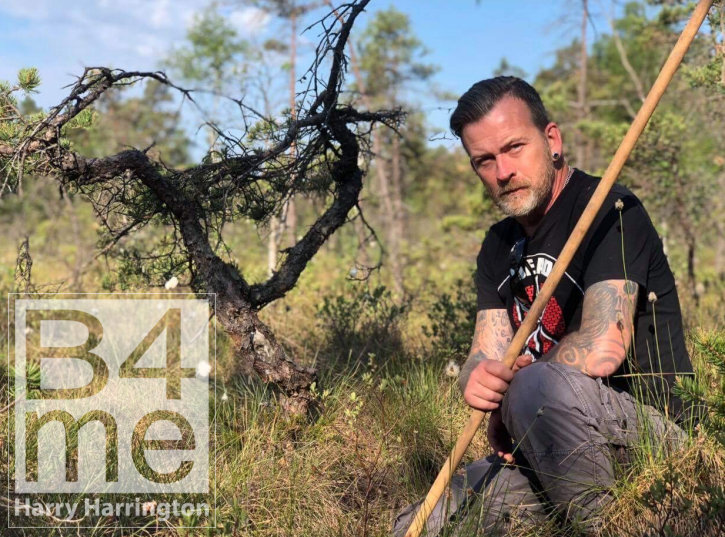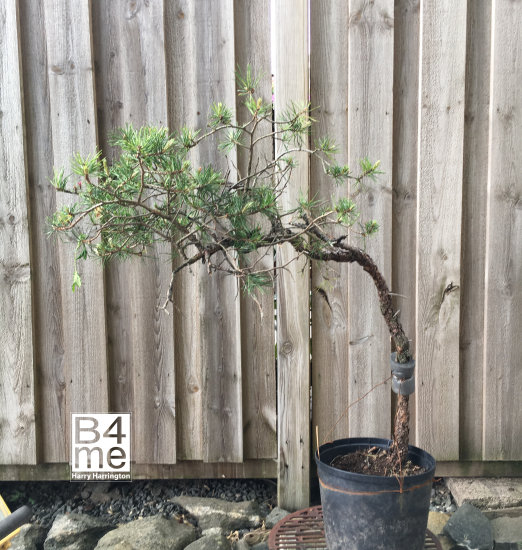 Back in Thor's garden for another day of work, and this tall Scots Pine of approximately 100 years that needed heavy bending.
As previously mentioned, despite their age, the pines were still fairly pliable and it was possible to carry out a large number of bends without any cracking.
The trunks were securely wrapped with VetWrap, an elasticated cloth with low-tack adhesive. One or two heavy gauge wires were then laid lengthways along the section to be bent, and held in place with a further layer of VetWrap.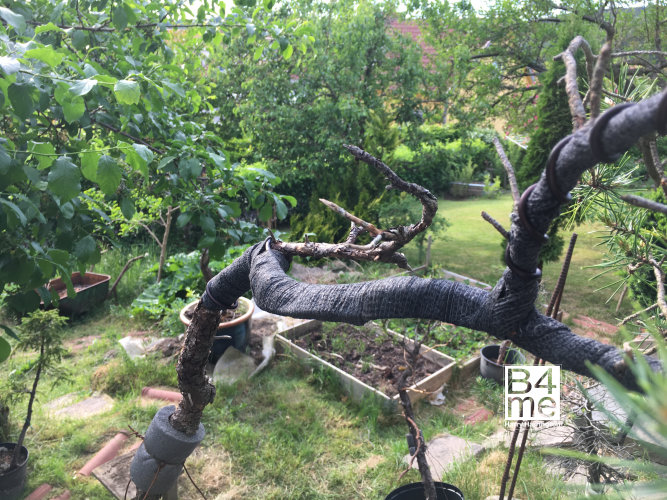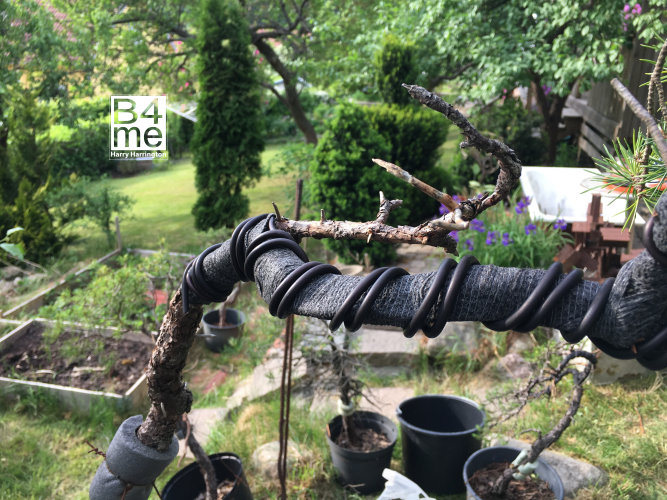 I then coiled heavy gauge wire around the trunk.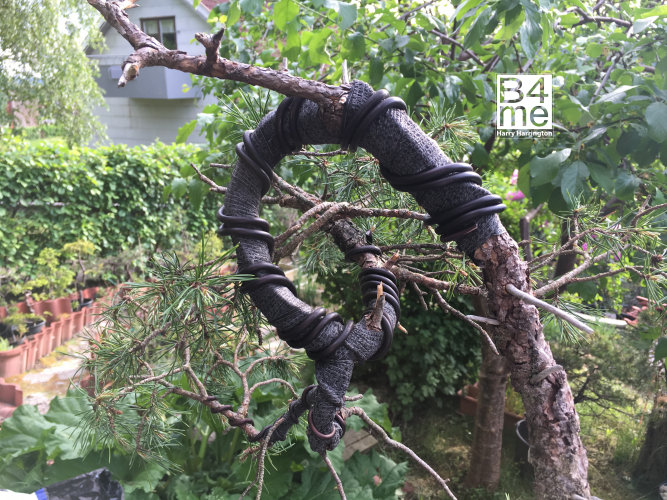 When making the bends themselves, it is important to 'squeeze' the branch/trunk and be ready to stop immediately if a crack is heard. Your fingers need to be spread across the outside of the branch, to help spread the stretching of the wood on the outside edge of the bend, to avoid it cracking.
The new bends are then securely held in place using guy wire(s).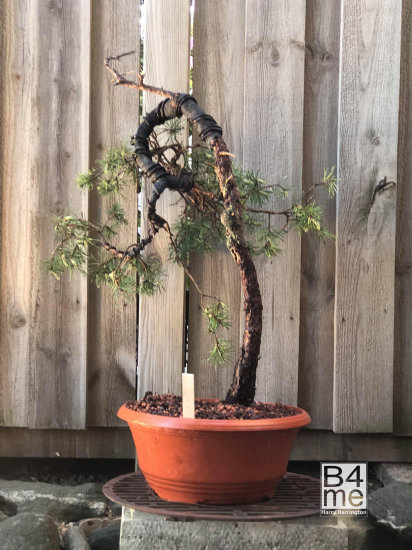 The Scots Pine after heavy bending. Detail wiring and laying out of the remaining branches will wait until the tree has recovered.
Page>>>1 2 3 4