CELEBRATING 20 YEARS OF BONSAI
We are devoted to the
art & practice of Bonsai.
By Bonsai Artist Harry Harrington.
Bonsai4me was initially launched as a website by its author, bonsai artist Harry Harrington, in October 2001. The website has grown year-on-year over the course of over 22 years, as its reputation for clear, interesting and informative articles has spread throughout the world. With three books now published in hardback, regular appearances in bonsai magazines, as well as bonsai shows and demonstrations across the Europe, Bonsai4me.com has grown into a leading name in Bonsai.
NO MATTER WHERE YOU ARE ON YOUR BONSAI journey, beginner or expert, we can help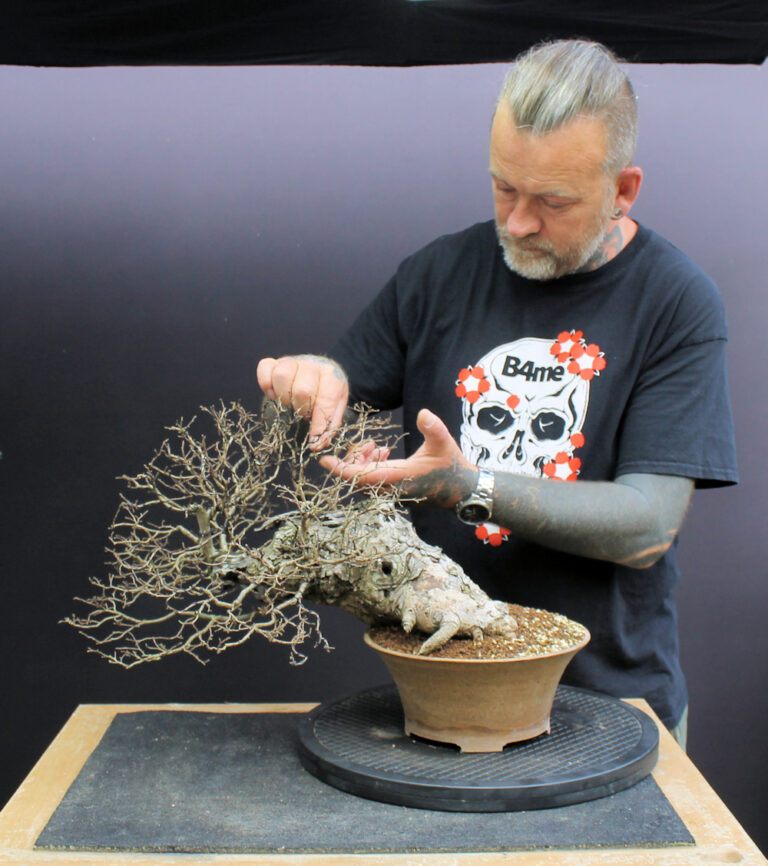 If you're new to bonsai, you need to learn the best ways to keep your new trees healthy and vigorous. From root-pruning to repotting, pruning to wiring and basic bonsai design.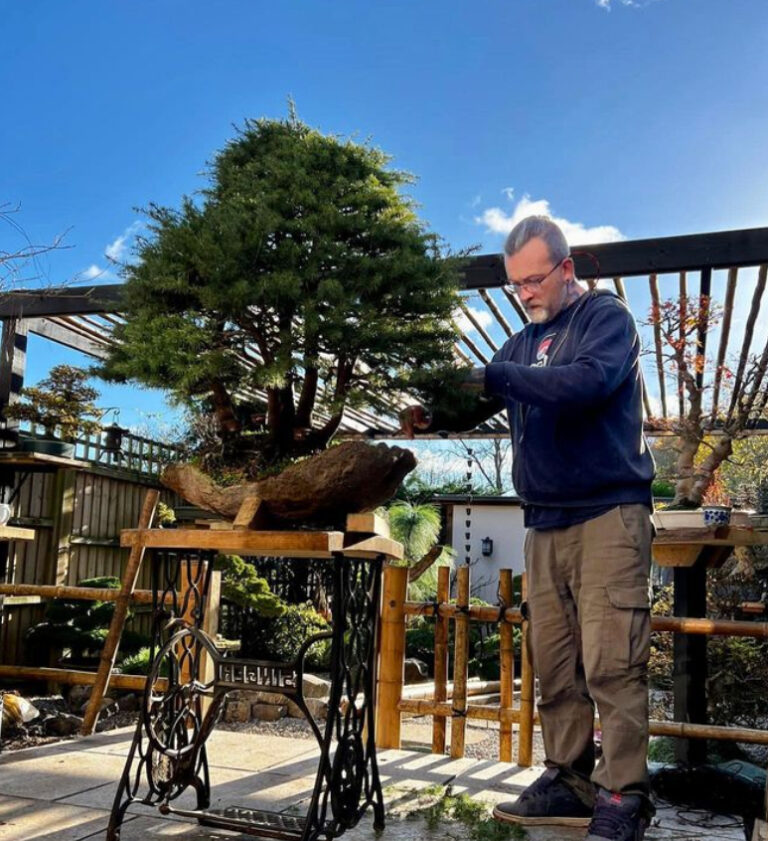 There are a large number of different species of trees that can be used for bonsai. Here is a list of 100 of the most commonly species, and how best to look after them.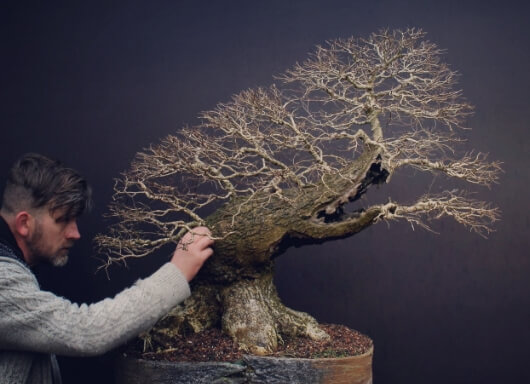 YouTube videos & tutorials
A selection of tutorials and interviews from Harry Harrington, as well Bonsai Show footage, bonsai styling, yamadori-hunting and carving.
Indepth bonsai articles and Progression Series.
Sign up for the Bonsai4me newsletters
Our newsletter brings regular news from Bonsai4me. Updates, new articles, forthcoming events and exclusive content. Sign up for your copy!
IF YOU DO NOT RECEIVE A SUBSCRIPTION CONFIRMATION, PLEASE CHECK YOUR SPAM FOLDER!
By bonsai artist Harry Harrington.
Harry Harrington is a father of two from Oxford now based in Aylesbury, Buckinghamshire, England. He started bonsai in 1995 and is entirely self-taught. An acclaimed artist specializing in deciduous trees, he also has a reputation for his deadwood carving and as a bonsai teacher.
Books by Harry Harrington have now been read in over 40 different countries around the world and translated into 6 different languages.
The Foundations of Bonsai 2nd Edition
'The Foundations of Bonsai' is the ideal book for beginners to intermediate enthusiasts wishing to learn the best ways to keep their trees healthy and vigorous. From root-pruning to repotting, pruning to wiring to basic bonsai design, this book provides complete, straightforward and solid information from the author of Bonsai4me.com. Find out more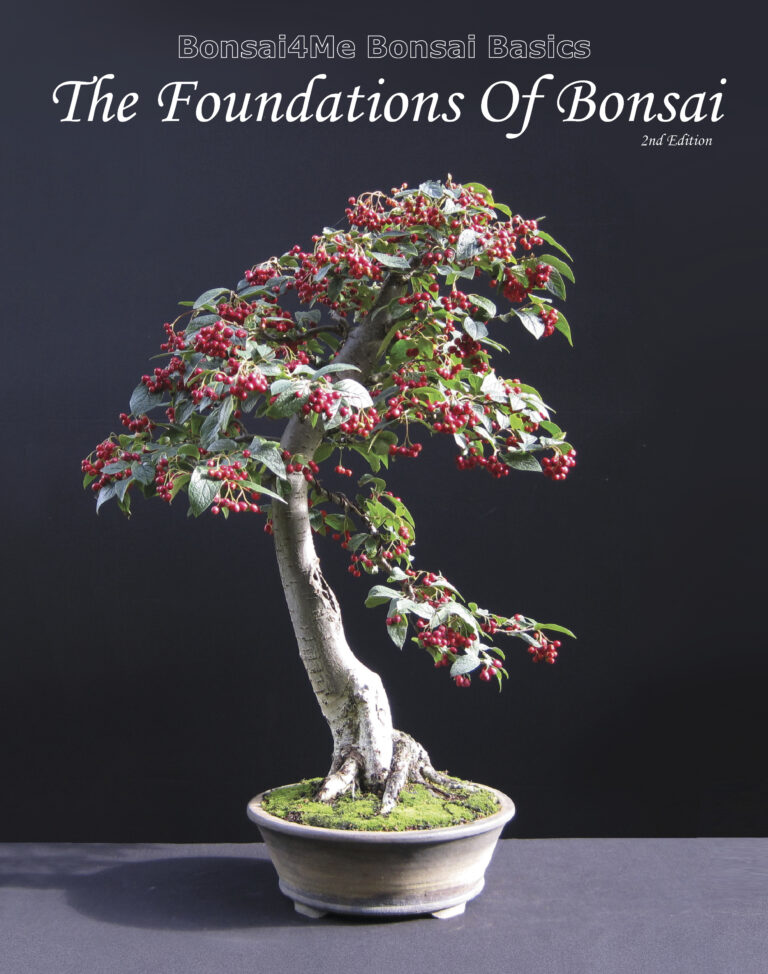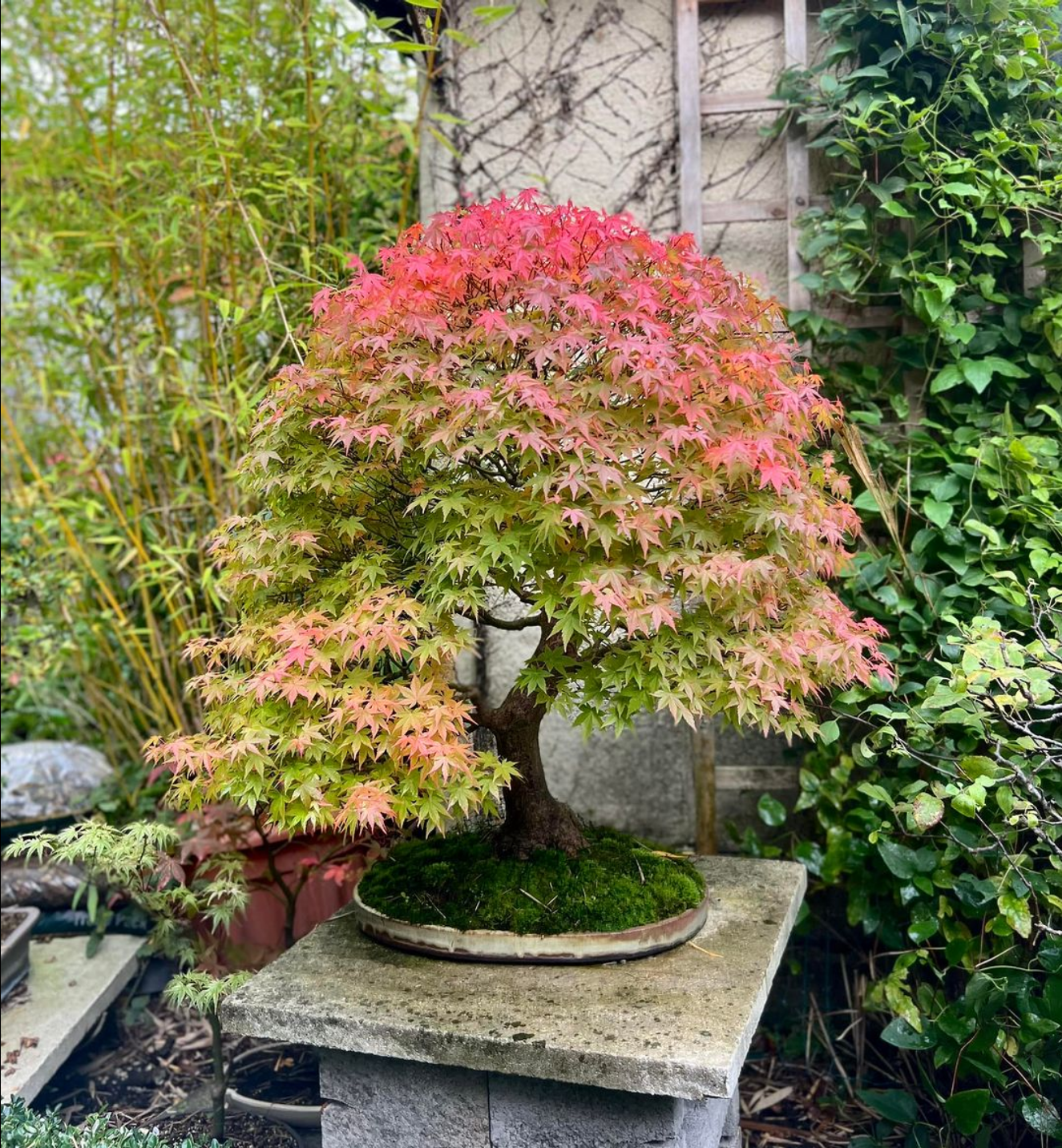 Acer palmatum bonsai
I can't resist posting a pic of my Acer palmatum, a bonsai I started from a small rooted cutting 20 years ago, now turning colour! Given a light prune and partial defoliation at midsummer, the tree has sat in full sun all year and behaved itself impeccably! Next Spring I'll need to give it a light root prune as it's been 3 years since it's last and growth has been fairly slow. I've used a mixture of 50% fine akadama and 50% BioChar on the soil surface and it's made a huge difference in terms of keeping the tree moist even in the heat, and also new moss growth. I'm looking forward to seeing how much bigger and better defined the nebari is next March. The pot is of course from Victor Harris of Erin Pottery who has agreed some new collaborations this winter/spring for you all to see 🙂 . . #bonsai #tree #Japanese #maple #autumn
Close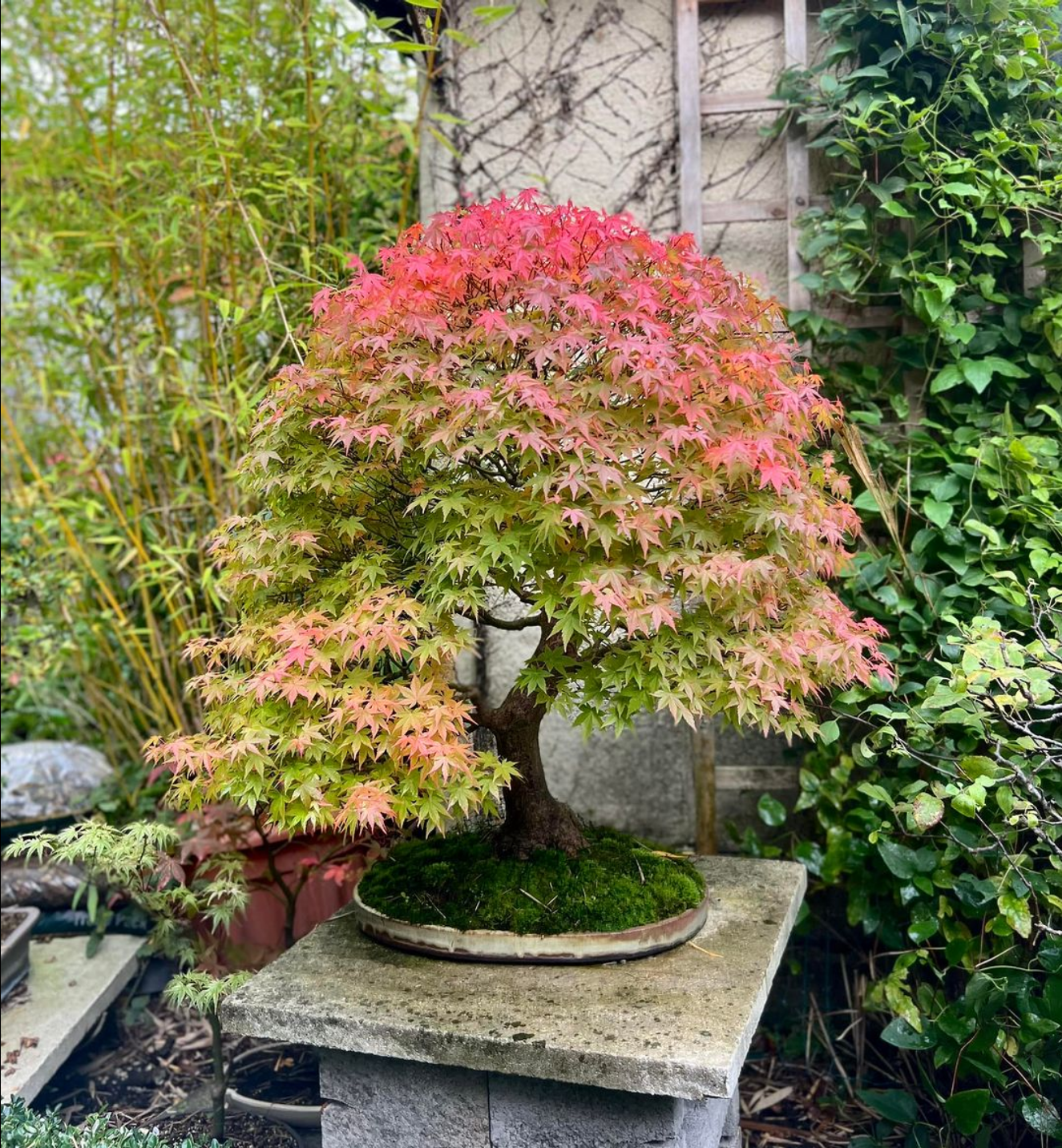 Acer palmatum bonsai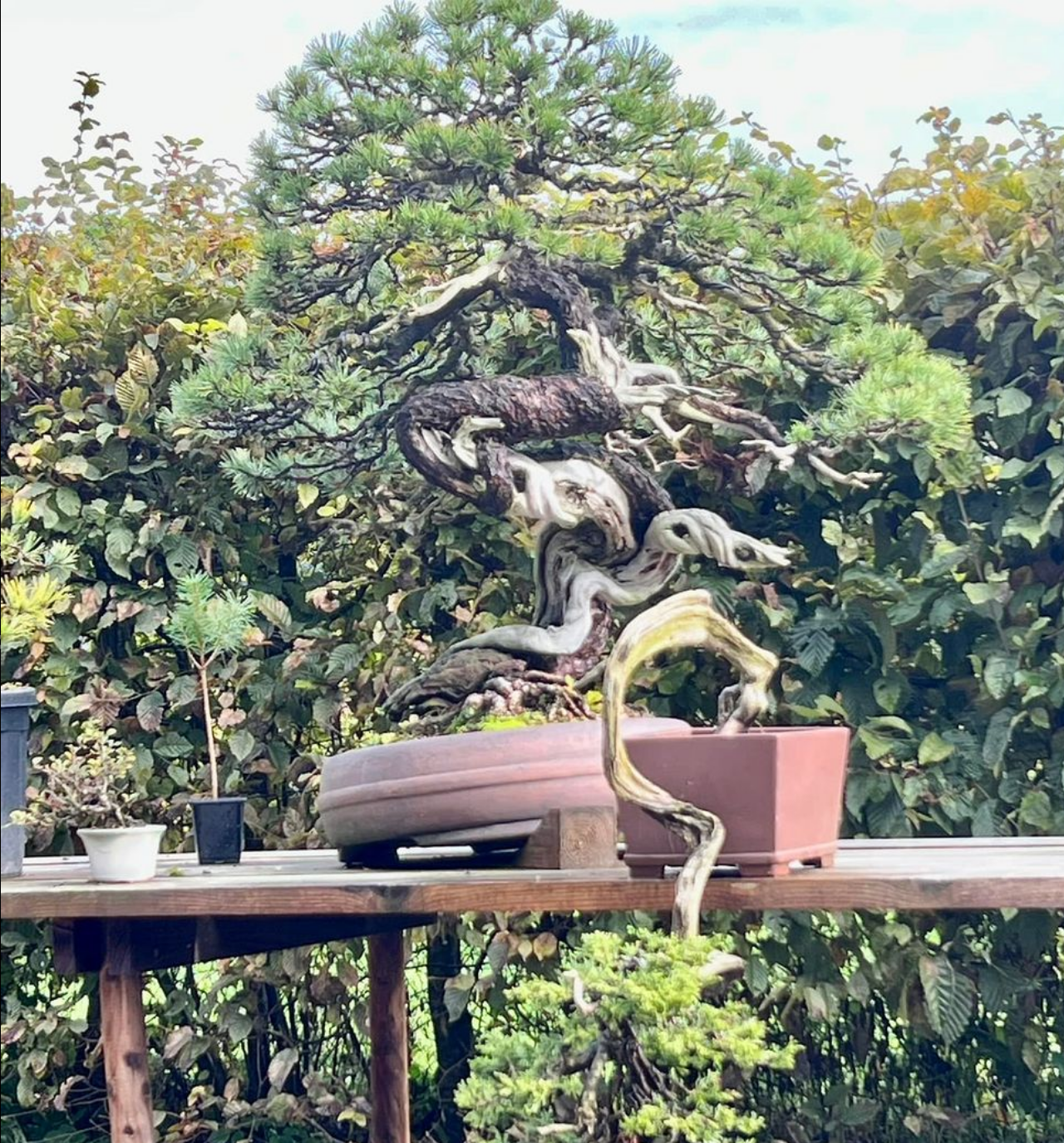 Workshop at Beechfield Bonsai
Another full weekend workshop at Beechfield Bonsai completed. It's been a little full on but a lot of fun in this corner of the English/Welsh border. And as ever, always some superb trees to just enjoy. Beechfield have some big announcements coming about next years October Telford Show. It a well worth keeping an eye open for announcements in the coming days! Believe me.
Close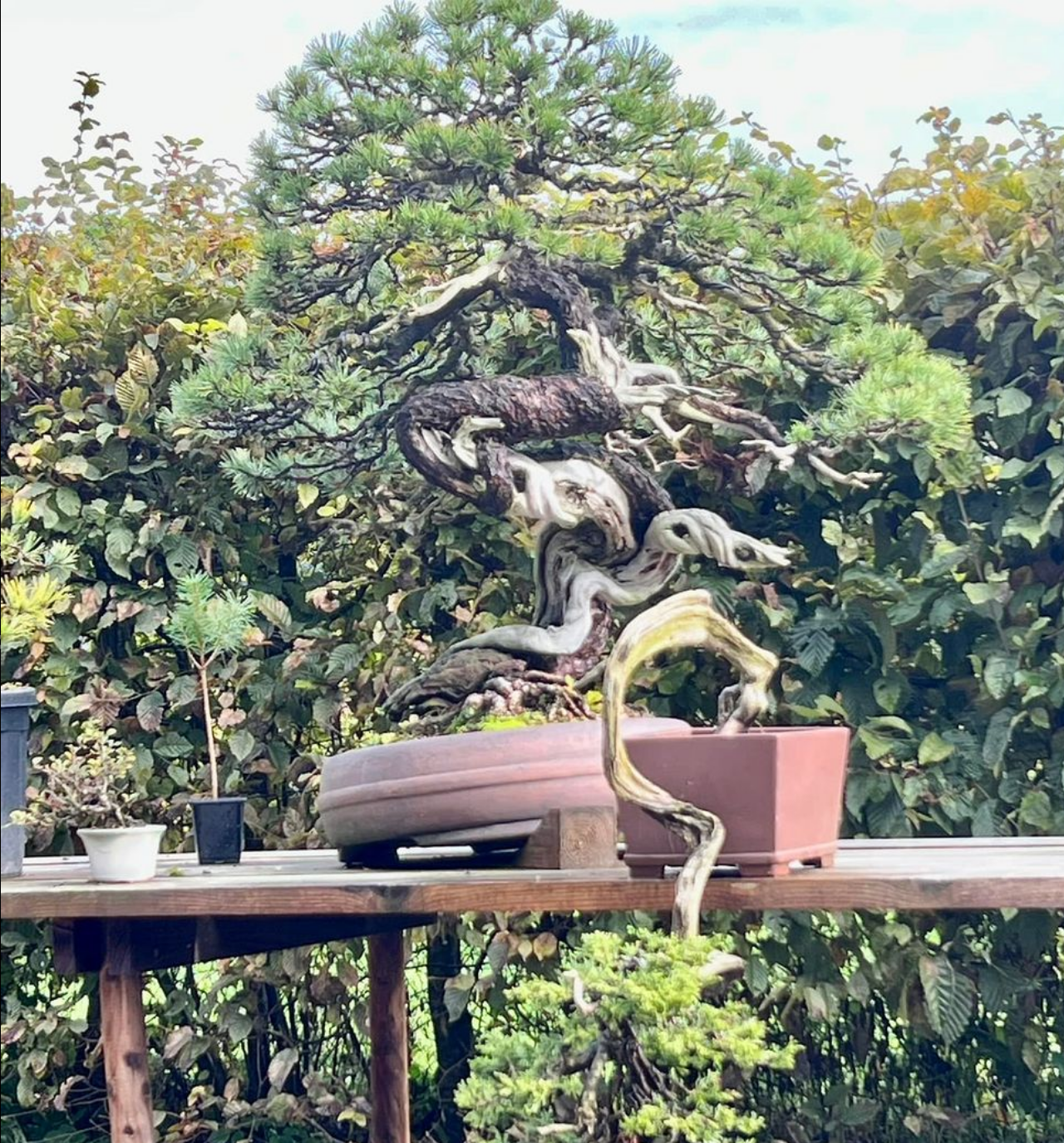 Workshop at Beechfield Bonsai
Beechfield Bonsai in Telford
We're back at Beechfield Bonsai in Telford today for a weekend of workshops. This Scots Pine bonsai started by Andy in 1996 was a good example of a tree with great sentimental value needing some fairly major reduction and restyling. Something that can be hard to see with a tree you've seen everyday for nearly 30 years. . . #bonsai #tree #pine
Close
Beechfield Bonsai in Telford
Before view of a juniper Sabina bonsai
Before view of a juniper Sabina bonsai commission completed this week. After repotting and splitting the bottom live vein in early August, the rootball has been sucking so much moisture from the new substrate I knew I could risk a major bend and 100% wiring to style the tree. It takes a huge amount of wire to instill this first styling, but once completed it's worth the time
Close
Before view of a juniper Sabina bonsai